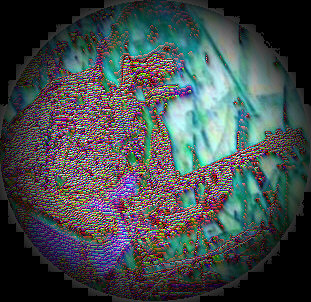 3rd "Better Late..."
1990
Cuneiform Records
1 Eye Of The Storm (Watkins) 3:58
2 The Falcon (Wyatt/Whitaker) 6:09
3 At The Edge Of This Thought (Wyatt) 5:16
4 While Chrome Yellow Shine (Wyatt/Watkins) 6:10
5 Who's In Charge Here? (Whitaker) 5:39
6 Shadow Shaping (Watkins/Wyatt/Whitaker) 4:25
7 Run Into The Ground (Watkins/Kennell) 5:02
8 Footwork (Watkins) 4:19
9 Labyrinth (Watkins) 7:29
10 Such A Warm Breeze(Whitaker) 5:08
Produced by Kit Watkins.
Engineered by Wayne Garber and Kit Watkins, 1979.
Tracks 1, 2, 3, 5 and 10 remixed by Kit Watkins, 1989.
All titles arranged by Happy The Man and published by Peripheral Music, ASCAP.
CD mastering by Digital Mastering.
Four track loan and photography by Paul Joslow.
CD design and graphics by Paula Millet and Kit Watkins.
This is the final demo tape made by Happy The Man. It was recorded in February, 1979 at the band house in Reston, Virginia, using a Teac 3340 4-track recorder. Basic tracks were recorded live by all members. Flute, sax, vocals, and some solos were overdubbed. Final mixes were made on a Revox A-77 half-track at 1 1/2 ips. Tape hiss and minor amounts of distortion were inevitable with the equipment available at the time. Nevertheless, this recording provides an excellent representation of the band in its last year.
Kit Watkins: Keyboards, Flute
Frank Wyatt: Electric Piano, Alto Saxes, Flute
Stanley Whitaker: Electric and Acoustic Guitars, Vocals
Rick Kennell: Bass
Coco Roussel: drums, percussion